Alternative workplace strategies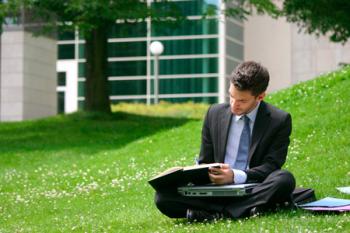 Alternative workplace strategies (AWS) are a way to create more flexibility in your work environment and to encourage employees to work in alternative locations, such as at home or on client sites. The result is more efficient use of space and potentially significant cost savings.
Are you ready to adopt alternative workplace strategies?
D-HP helps you to answer that question. AWS can benefit organisations with employees who work independently and are comfortable using largely digital information. AWS also requires a high degree of discipline, such as online data storage and a clean-desk policy.
The social aspects
D-HP has extensive experience in the transition towards and successful implementation of AWS. Using smart design, we are able to maintain the social aspect of an office environment and facilitate optimal knowledge transfer.
Want to know more?
If you would like to know just how smart your office can be, please contact us by filling in the form below or choosing one of the options under the 'Contact' tab.