Location Search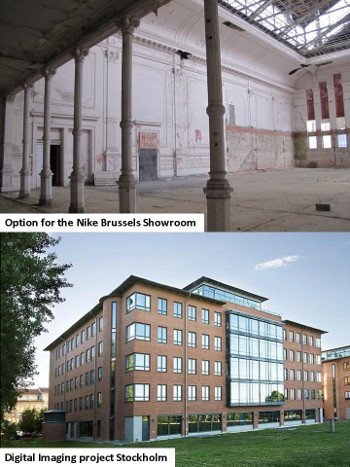 Which location is most suited to your organisation? Corporate chic or trendy industrial? D-HP has the technical knowledge and creativity to see the opportunities and pitfalls of each location. In addition, we have no interests in real estate and can therefore work fully independently.
Your real estate is your business card!
Communicating the vision of your organisation to employees and clients starts with your real estate. We help you to develop a suitable strategy and to find locations that best convey your corporate message.
From long list to top location
Based on your wishes and preferences, we create a long list of what the market has to offer. After several tests (spatial, commercial and technical), the list is reduced to three to five top locations and preliminary negotiations with the owners are initiated. Finally, we use a real estate Business Case to compare the remaining locations on:
Total costs
Look and feel
Accessibility
Layout studies
Efficiency
Technical specifications
Want to know more?
Would you like D-HP to help you find the best location for your organisation? Please contact us by filling in the form below or choosing one of the options under the 'Contact' tab.