Interior design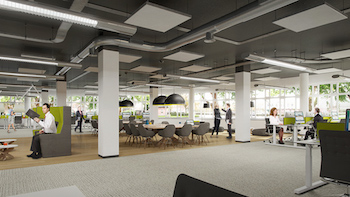 Is your office looking tired? Are you moving into a new location? There are many reasons why your interior might need a makeover. D-HP has provided inspiring interior design for several corporate HQs throughout Europe.
Durable design
In some cases you may have to adhere to strict corporate identity guidelines, in others internal workshops might lead to the desired look and feel. Whatever your preferred process, D-HP can manage it for you. Durability and sustainability are both taken into account. To us this means: quality and flexibility for a future-proof work environment. This does not necessarily mean that you will need to replace what you already have. We often re-use existing furniture and bespoke elements for a fresh new look.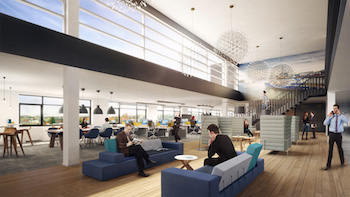 Preferred designer
Some organisations work with preferred designers. D-HP is happy to manage the tendering process and implementation of your project.
Want to know more?
We use 3D images and sketches to give you a realistic impression of the possibilities for your location. Please contact us for a no-obligation consultation by filling in the form below or by choosing one of the options under the 'Contact' tab.