Moving: opportunities amid the chaos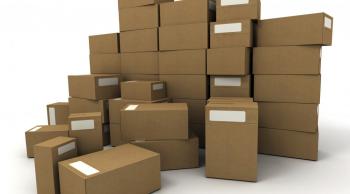 Moving can be time-consuming and disruptive. However, it also provides opportunities – to change your way of working and critically assess your use of space. D-HP can guide you through the functional and design process in order to find you the most suitable space and ensure a smooth, stress-free transition from your old location to your new one.
Move management
D-HP plays the devil's advocate where it comes to cleaning up and is your experienced partner during the actual move. Our move manual informs employees about the upcoming move and what is expected from them to facilitate the process. D-HP is used to working discretely while planning moves related to M&As and restructuring.
New opportunities
A new location? This might be the perfect opportunity to make other changes in your organisation. Can we improve the relationship between the departments? Is this the moment to implement alternative workplace strategies? Might outsourcing storage be an option?
Want to know more?
If you would like D-HP to guide you through your upcoming move, or want to know how the move can add value to your organisation, please contact us for a no-obligation consultation by filling in the form below or choosing one of the options under the 'Contact' tab.